• Supercharge Your Memory
• Improve Your Reaction Speed 6-10%
• Think Faster / Smarter
• Make Winning Decisions
---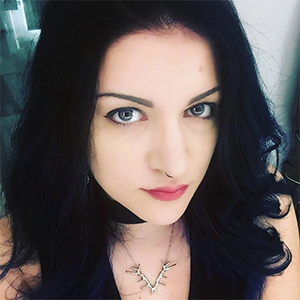 Becky is a successful marketing consultant within the video game industry. She has worked with Reboot Game Developer Conferences, Innervate (Gamesight), 3D Realms, Tencent Boston, and Signal Studios. Her history with video games started at a young age when she started building computers with her father in 1994. She grew up kicking ass on games such as Doom, Heretic, Half-Life, and Quake.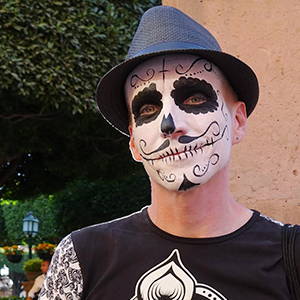 Lee is a 20+ year veteran of game development.   He's best known for his work as Gameplay Designer for Epic Games' Gears of War 1-3. Other work includes R&D artist for Squaresoft's Final Fantasy series, Art and Level Design Lead with ION Storm, several featured mobile games, and currently VR projects for the Oculus Rift.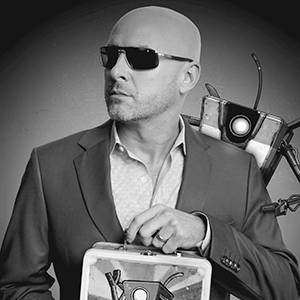 Nigh-talented voice actor or friendly game industry biz guy? It's a rhetorical question so no need to answer. But the correct choice is "d) all of the above" (a write-in response of "SpikeTV's 2012 VGA Character of the Year recipient" is also acceptable). Known as the voice behind the lovable robot Claptrap in the Borderlands franchise, David spent most of the past 19 years in the game industry as a behind-the-scenes player. From publishing games (Max Payne, Tropico, Serious Sam), producing action figures (Call of Duty, Unreal Tournament, America's Army), spending 12 years at Gearbox Software as Vice President, and recently returning to his gaming roots as Head of Game Publishing at Rooster Teeth, David has consistently demonstrated his innate ability to be at the right place at the right time.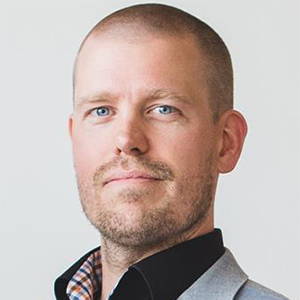 Samuli is an early pioneer of the Finnish game industry. In 1995 he founded Remedy (best known for Max Payne) serving as Managing Director for five years. He was also critical in launching Futuremark, a Remedy spin off. Samuli has launched four other game studios: Fathammer, Recoil Games, Helsinki GameWorks, and most recently, Armada Interactive where he serves as Chairman and CEO. In 2014, Samuli co-founded Sisu Game Ventures, an investment company focused on the game industry in Finland and the Nordics. Sisu has 20 portfolio companies.
https://armadainteractive.com
https://www.linkedin.com/in/samulis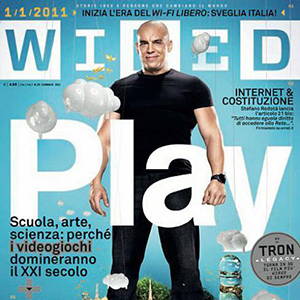 Andrea co-founded Ready At Dawn® in 2003 and serves as Chief Technical Officer. From 1998 to 2003 Andrea was a Senior Engineer with Blizzard® where he authored core technologies for several blockbusters in the WarCraft® franchise. Before Blizzard, he was a Senior Software Scientist with MetaCreations®, writing key graphics applications, including: Kai′s Power Tools®, Kai′s Photo Soap®, & Bryce®, for which he received numerous industry accolades, including the 1996 PC Magazine "Graphics Software of the Year" award. A classically trained musician, he is an accomplished pianist and composer. His orchestration work on the cinematics for Blizzard′s Diablo II® earned him the 2001 IGDA Game Developers Choice Award for "Excellence in Audio." A native of Italy, Andrea has lived and worked in California since 1990.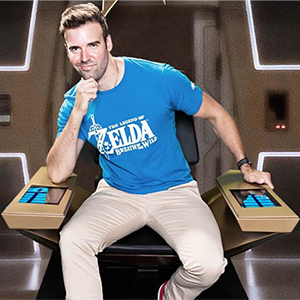 Jeron is a successful producer and entertainment developer based in Portland, OR. He's been involved with numerous video games, from music direction, supervision, and editing, as well as video production for publishers and developers including Nintendo, The Pokémon Company, Take Two Interactive, 2K Games, Human Head Studios, 3D Realms, NCsoft, ArenaNet, and Namco Bandai. He's produced 12 albums for BAFTA award-winning composer Jeremy Soule, including acclaimed scores for the Guild Wars franchise, Prey and The Elder Scrolls franchise. He currently produces concerts bringing orchestral music from popular entertainment properties to the masses.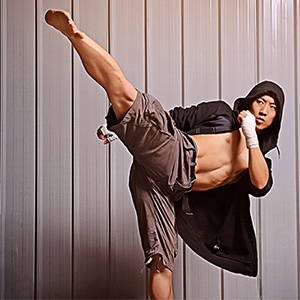 Alfred Hsing is a martial artist, stuntman, and action coordinator that is the first American male to win a gold medal at the World Wushu Championships. After winning gold at the 2009 world wushu championships Alfred moved to China where he studied at the Beijing Film Academy and worked for Jet Li. Alfred was part of the Jackie Chan stunt team on Jackie's film, Dragon Blade. Alfred continues to study martial arts and work in the entertainment field.
http://www.alfredrocks.com
https://www.instagram.com/alfredrocks
https://fb.me/alfredhsing
@alfredrocks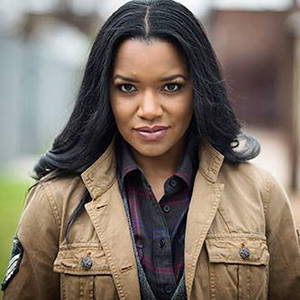 Before Tricia became a published writer and literary agent, she worked at The Guildhall at SMU, one of the first university-level game development programs to help graduate students become video game professionals. She had to stay up-to-date with always advancing technology, maintain business relationships with numerous studios, organize events, and more. In her latest career, she manages the careers of best selling and debut authors, as well as writes her own fantasy romance novels for publication.
http://www.triciaskinner.com
https://fb.me/AuthorTriciaSkinner
@4TriciaSkinner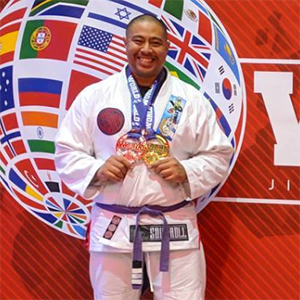 Ronnie Castro is a Network Engineer with over 25 IT certifications and MBA graduate from Grantham University. Also, Ronnie is an active competitor in Brazilian Jiu Jitsu and an avid half marathon runner in completing the 2017 Beach Cities Challenge in which he completed the Surf City Half Marathon, OC Half Marathon, and the Long Beach Half Marathon. Ronnie is a 2X SJJIF Masters World Champion in Brazilian Jiu Jitsu, a former WABDL junior powerlifting world champion, and NASA powerlifting world record holder. Also, a former amateur strongman winning several competitions.
http://www.thebigfilipino.com
https://fb.me/ronniecastro
https://www.linkedin.com/in/ronniecastro
https://www.instagram.com/bigfilipino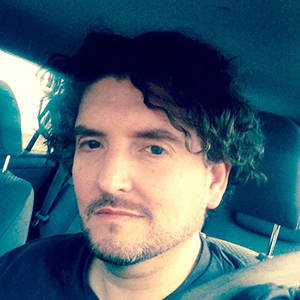 Hayden graduated from the University of Stirling in the UK with a double major in film and psychology and spent time as a Psychology Lecturer before switching to a career in game development. Over the last two decades, as an Artist, Designer and Art Director, Hayden has helped build multiple award-winning AAA games, including both the Mass Effect and Dragon Age series, as well as delivering content as a Columnist and Contributing Editor for Develop Magazine. In his spare time, Hayden is combining his love of both art and writing with work on a trilogy of graphic novels.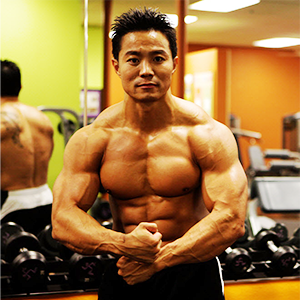 Paul Kim is a serial entrepreneur and tech executive with a proven track record of developing new business concepts, building talented teams, raising VC funding, running companies, signing key deals with partners & customers, and negotiating successful liquidity events for investors and employees. He was the Founding CEO of 4 VC and Angel-funded companies.
Paul received his MBA from the Tuck School of Business at Dartmouth as an Edward Tuck Scholar. Prior to that, he earned dual B.A. degrees in Economics and Political Science with Honors from the University of California at Los Angeles as an Alumni Scholar. In his leisure time, Paul enjoys working out, playing soccer & basketball, traveling around the world (especially to remote islands & beaches), and spending time with family and good friends.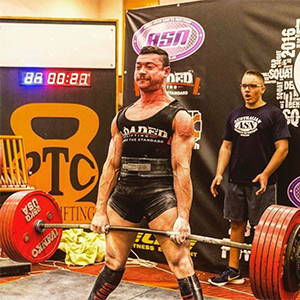 Brian Cook is an elite level competitive powerlifter and coach from Perth, Australia.
His current best lifts in competition are – Squat: 267.5kg (590lbs), Bench Press: 173kg (381lbs), Deadlift 312.5kg (689lbs) in the 82.5kg (181lbs) weight category.
Brian holds the GPC Junior World Record for the deadlift, and GPC Junior Australian Records for both the bench press and the deadlift. He has competed in 10 powerlifting competitions, with his biggest being the Australian GPC National Titles in 2016 where he placed second, and ProRaw 9 at the Arnold Classic Australia in 2017 where he placed fourth.
http://briancookcoaching.com
https://www.instagram.com/briancookpl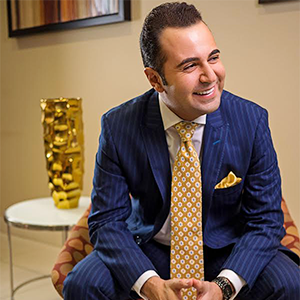 Samuel Rad is a celebrity financial advisor and a motivational speaker. As a Certified Financial Planner he focuses on creating and preserving wealth for athletes, and entertainers and entrepreneurs. Sam also serves as an instructor at UCLA teaching on financial topics to create awareness for consumers. Samuel currently serves as the financial controller and a distinguished member of the board of directors to LASHA: a nonprofit foundation dedicated to promoting the well-being of the Sephardic elderly in the greater Los Angeles area.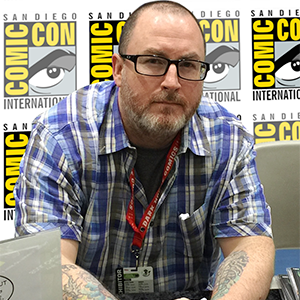 Scottish born writer and avid gamer Frank Hannah is predominantly known for his work in independent film and for the academy award nominated cult film, The Cooler. More recently, he's developed projects for television, video games and the comic book industry. His three volumes of comic book stories based on the Evil Dead horror franchise have been praised for their authenticity. He currently resides in Southern California.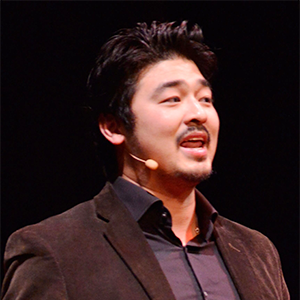 Yu-kai Chou is an Author and International Keynote Speaker on Gamification and Behavioral Design. He is the Original Creator of the Octalysis Framework, and the author of Actionable Gamification: Beyond Points, Badges, and Leaderboards. He is currently President of The Octalysis Group and has been a regular speaker/lecturer on gamification and motivation worldwide, including at organizations like Google, Tesla, Stanford University, LEGO, TEDx, SxSW, Gamified India, Huawei, the Innovation Center in Denmark, Kingdom of Bahrain government, and many more.
Yu-kai was one of the earliest pioneers in Gamification, starting his work in the industry in 2003. In 2015, Yu-kai was rated #1 among the "Gamification Gurus Power 100" by RISE, and was also awarded "Gamification Guru of the Year Award" for both 2014 and 2015 by the World Gamification Congress based in Europe.
http://yukaichou.com
https://fb.me/yukaichou
@yukaichou
https://www.linkedin.com/in/yukaichou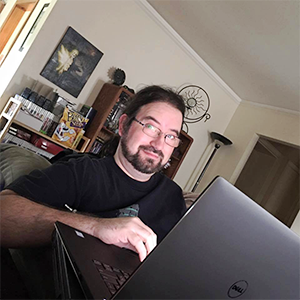 Simon Cooke is a British software engineer, researcher, writer and musician. As a software engineer, he helps AAA game developers around the world to optimize, debug and ship their games, and helps to develop better game systems for those developers to use. He has been a news-stand published journalist and columnist for magazines such as Your Sinclair, .net magazine, Internet Today, and Net User, and his articles have been published around the world. As a hobby, he researches cognitive neuroscience, the visual cortex, mechanisms of semantic categorization, dreams and learning in the brain, the root-causes of late-stage life diseases, and world-renowned hangover cures.
Recently, he has been exploring music, releasing tracks under the artist name Fleeting Shadow. He also writes TV & film screenplays.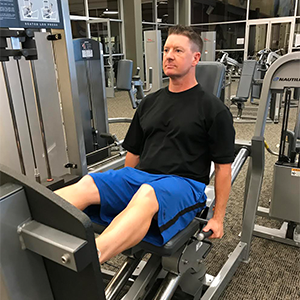 Jeff has over 20 years of fitness experience and holds multiple nationally accredited training certifications through respected associations, such as NIKE NG360 Golf Performance Specialist and Titleist TPI Golf Fitness Instructor.
He's the Director of Fitness at the prestigious Dallas Athletic Club for over 12 years, managing a staff of trainers and group instructors. His programs are designed to provide a functional, holistic approach and maximize each person's personal fitness level.